ESMA Academy: Digital Printing on Textiles
Hands-on training and basic principles 21-24 April 2020 | Denkendorf, Germany
Education session
Participants will receive insights in the procedure of inkjet printing on textile materials and accompanying topics such as textile chemistry and pre-treatment, ink formulation, curing techniques, colour management and characterisation of textile materials and printing quality. In addition, the workflow in digital printing will be shown in a Textile Microfactory environment. All information is presented in a neutral fashion and the theoretical sessions are interspersed with hands-on practical sessions in which some of the topics are highlighted in small teams. Participants do not need to have any special previous knowledge.
In-depth overview
The main focus is laid on all technical aspects that have to be taken into account when someone longs to operate a digital inkjet printing process in a textile factory. The participants will be able to decide if and to what extent inkjet printing technologies can be applied in their own production.
Practical training
The practical training will be offered in small teams (max. 4-5 people) and will highlight some of the topics that are discussed in the theoretical part. Participants will learn and exercise the workflow and each required single step in digital printing on textiles. Each of the practical sessions will end with a question or task that is to be tackled by the teams in order to stimulate the assimilation of the subject matters.
Programme
Tuesday 21 until Friday 24 April 2020 | Denkendorf, Germany
Tuesday 21/4
12:30-13:30 Lunch
13:30-14:00 Welcome and introduction
14:00-15:15 Material science
15:15-16:15 Chemical pre-treatment and textile chemistry
16:15-16:45 Coffee break
16:45-18:00 Pre-treatment in inkjet printing
Wednesday 22/4
8:30-9:45 Inks & ink formulation
9:45-10:00 Coffee break
10:00-11:00 Printing, printing parameters and inkjet printers
11:00-12:00 Post-treatment
12:00-13:00 Lunch
13:00-15:00 Training (Part I: chemical pre-treatment, inkjet pre-treatment, printing, post-treatment: fixation and washing)
15:00-15:30 Coffee break
15:30-18:00 Training (Part II: chemical pre-treatment, inkjet pre-treatment, printing, post-treatment: fixation and washing)
Thursday 23/4
8:30-10:00 Characterisation of textiles and textile prints
10:00- 10:15 Coffee break
10:30-12:00 Colour management and colour calibration
12:00-13:00 Lunch
13:00-14:45 DITF tour
14:45-15:15 Coffee break
15:15-18:00 Training (Characterisation of textiles and printing results)
Friday 24/4
8:30-9:45 Workflow in Microfactory
9:45-10:15 Coffee break
10:15-12:00 Training in Microfactory
12:00-13:00 Lunch
The number of participants is limited to 17-21
The maximum number of participants is limited due to the number of laboratory stations and rooms (max. five participants per station).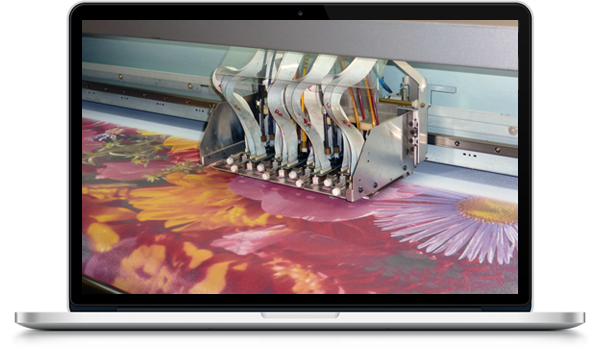 ESMA Academy: Digital Printing on Textiles
Hands-on training and basic principles.
21-24 April 2020 | Denkendorf, Germany
Location: DITF Denkendorf, German Institutes of Textile and Fiber Research
Participation fee: 2,150 EUR
In cooperation with DITF.