ESMA Academy - Inkjet Applications: Glass
Know-how transfer and hands-on training14-16 November 2023, Selb, Germany
Inkjet on glass
Whether hollow, flat or functional – glass is an indispensable part of our lives and surprises with ever new applications. Building architecture, interior decor, automotive glass, beverage and cosmetic containers, drinking glasses and tableware – each of them requires different expertise and customised solutions. Through years of evolution and innovation inkjet printing has become a trusted decoration technology for various glass types. ESMA Academy explains and reviews inkjet's strengths such as sustainable output, personalisation capabilities, precision and quality properties. We discuss the current limits of the technology and dive deep into considerations around pre-treatment methods, ink formulations, print system architecture and colour management.
Comprehensive content
Where does surface tension come from? How long will pre-treatment last? How to achieve stronger ink adhesion? Which printhead will best match my substrate's shape? Frit or UV inks? Infrared, UV-LED or UV Mercury? The course starts with a thorough overview of inkjet chemistry and physics. During lab-based sessions participants experiment with pre-treatment methods, ink characterisation, print parameters, ink delivery systems, drying and curing mechanisms, print quality, drop and colour management. The last part demonstrates problem solving and points to best practices, shows influential market drivers and latest industry patents, opens room for final discussions and makes sure that no questions are left unanswered.
Who should attend
Whether you have already implemented inkjet in your operation or you are just at the beginning of the journey, ESMA Academy will walk you through all the steps towards a highly efficient decoration process. We invite glassmakers, decorators, packaging manufacturers, OEMs, suppliers, brand owners and all impacted by the digital shift to take advantage from this course. Prepared and run by leading print technology experts, it delivers the know-how necessary for investment, transformation and integration decisions.
Programme
Date: 14-16 November 2023, Selb, Germany
Tuesday, 14/11/23
13:00-13:30 Welcome
13:30-15:00 Inkjet chemistry overview
15:00-16:30 Inkjet physics overview
16:30-17:30 Fluid delivery
17:30-18:00 Technology ecosystem
Wednesday, 15/11/23
09:00-10:30 Pre-treatment
10:30-12:00 Printheads
12:00-13:00 Lunch break
13:00-15:00 Liquids, functionality and characterisation
15:00-16:30 Curing and drying
16:30-18:00 Image quality, drop and colour management
18:00 Social evening
Thursday, 16/11/23
09:00-10:00 Application-specific requirements
10:00-10:30 Sustainability
10:30-11:00 Problem solving
11:00-11:30 Samples and best practice
11:30-12:00 Patents and innovations
12:00-12:30 Market and trends outlook
12:30-13:00 Interactive recap and closing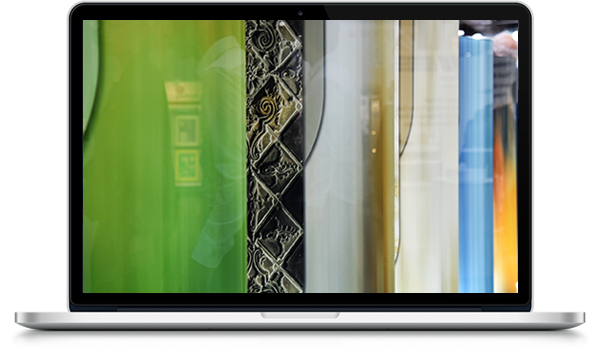 ESMA Academy
Inkjet Applications: Glass
Know-how transfer and hands-on training
Date: 14-16 November 2023

Location: The course takes place in the European Centre for Dispersion Technologies, Selb, Germany
Participation fee: 1.850 EUR
1