" I really liked the dedication of the tutors to their content "
Christoph Huber, FunderMax, Austria
" I enjoyed the availability of the tutors, their way to communicate the course contents. "
Eleonora Delia, Lamberti, Italy
" The course gave a very broad overview of everything involving inkjet printing. "
Iris van Gessel, IAI, Netherlands
" I liked the overview of multiple piezo concepts with in-depth discussion of some topics. "
Maxime Pelletier, Markem-Imaje
ESMA Academy: Industrial Digital Printing
Comprehensive Knowledge Transfer and Hands-On Training 21-22 March 2023 (practice)
Comprehensive training
Building on the success and feedback of 150 alumni since 2017, ESMA Academy now offers an online (theory) course and its practical continuation at the laboratories of Fraunhofer IPA in Stuttgart. The web training covers all aspects of piezo inkjet and provides a well-founded basis for the practice module. During the lab-based sessions, industry experts and academics accompany participants at work stations dedicated to ink characterisation, determination of print parameters, drying and cleaning mechanisms, print unit engineering and peripherals, evaluation of print quality and colour management.
In-depth overview
Participants receive a basic overview of digital printing technologies in general and a more in-depth look at the piezo inkjet technology. They will be able to decide for themselves if and to what level piezo inkjet or other digital printing technologies can be applied in their own production process chain. Delivered by independent consultants and scholars, all presentations are unbiased and no questions are left unanswered.
Piezo inkjet for various applications
For participants who have already made first steps with piezo inkjet in their companies or who are at the beginning of an integration process, this course will provide deeper know-how about the different core technologies. Investment decisions within their organisations will thus be founded on acquired knowledge and the proper use of the technologies.
Programme
Tuesday 21 until Wednesday 22 March 2023 | Labs
Tuesday 21/3
12:30 – 13:00 Welcome, introduction
13:00 – 14:30 Ink characterisation
14:30 – 16:00 Print parameters
16:00 – 16:15 Break
16:15 – 17:45 Drying and cleaning
Social evening
Wednesday 22/3
09:00 – 10:30 Print unit engineering
10:30 – 12:00 Print quality 1
12:00 – 13:00 Lunch
13:00 – 14:30 Print quality 2
14:30 – 16:00 Colour management
16:00 – 17:00 Wrap-up, evaluation and certificates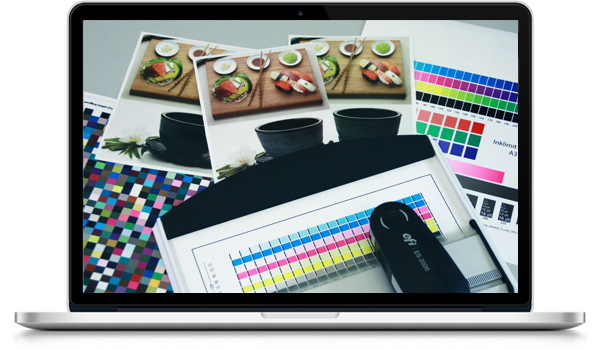 ESMA Academy: Industrial Digital Printing
Comprehensive Knowledge Transfer and Hands-On Training
21-22 March 2023

Location: Online and at the laboratories of Fraunhofer IPA, Nobelstraße 12, 70569 Stuttgart, Germany
Participation fee (practice): 1,495 EUR*
*All those who previously completed the online theory course enjoy a 300 EUR discount. Please contact mb@esma.com to obtain the discount code.
In cooperation with Fraunhofer IPA and Hochschule der Medien.
1